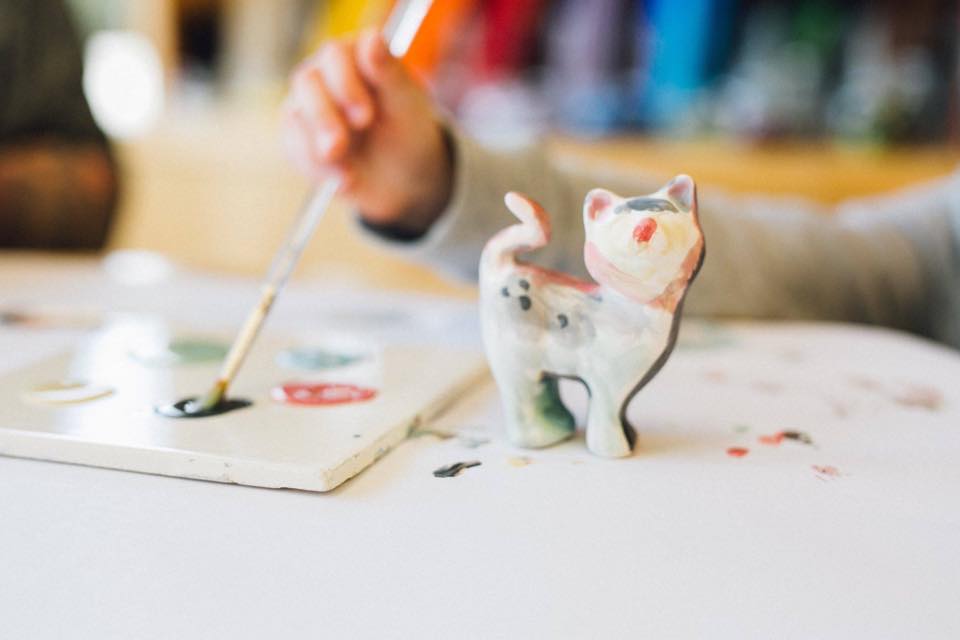 Before coming to paint, please read the following:
NEW PROTOCOLS:
*When you arrive to the Studio, you will be asked to wash your hands before proceeding. 
*We will assign you a table for optimal social distance. 
*We will ask you NOT to touch any of the pieces on the shelves. We will be available to get items off the shelf for you or to let you know prices. Please know this protocol is being put in place for yours, ours and others safety. 
*We will not be allowing more than ONE non-painter at a table when accompanying children. If you are coming as a group of teenagers or adults, you all must be painting. Our goal is to have the most optimal amount of people in the Studio at one time and to minimize unnecessary contact during this phase. 
*We will be cleaning all touched surfaces constantly.
HOURS:
*Summer Hours have started!
Monday – Thursday: 12-6pm, Friday & Saturday: 12-9pm, CLOSED Sundays until August 30.
RESERVATIONS:
*As always, we do not take reservations. You can always call 15 minutes prior to your arrival to be sure a table is available.
BIRTHDAYS:
*We will not be booking or re-booking parties until B.C. allows gatherings in a group of 10 or more. 
*If you would like to still celebrate a birthday at the Studio, you can do so with up to 6 people at a table. Please call ahead for more information.
Please do NOT come to paint if you are feeling under the weather or have recently traveled or are under self-isolation/quarantine.