Paint an animal figurine, on a plate or a mug or anything else you can think of and enter our Adopt-A-Pet contest this June!  For a second year in a row we will be partnering with Chilliwack Animal Safe Haven Society and will be taking donations in our Cat Bank all June long.  On Saturday, June 25 you can donate $5 to the Safe Haven for a FREE Studio Fee.
Enter the contest from June 1 – 30.  Voting will take place on our Facebook page from July 3 – 9.  The winner with the most likes will receive a PRISM Studio Gift Certificate.  Vote for your favorite Staff Pet while painting your own in the Studio.
You can learn more about the Chilliwack Animal Safe Haven here: Chilliwack Animal Safe Haven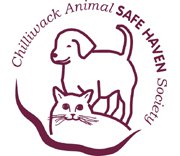 PRISM Studio will be CLOSED Sundays from June 1 – August 28.
We will still take reservations for Birthday Parties and large groups on Sundays thru the Summer upon request.