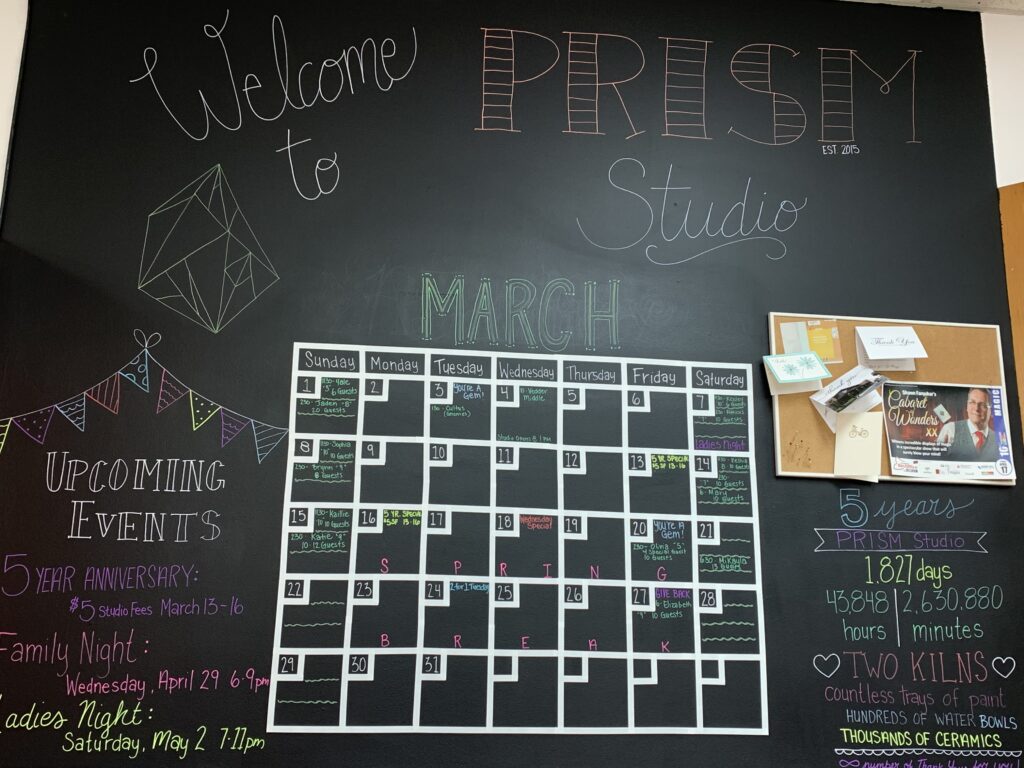 This photo taken in the Studio a few days ago is a moment frozen in time! A reminder of … a hopeful next 5 years, a busy Spring Break, more successful events around the corner, the future.
These past couple of months have been stressful, overwhelming, doubtful and scary. Scary is the word I think stands out the most. We've been fearful of what's around the corner. Fearful of getting sick. Fearful of our hard work and dedication being lost. Fearful of not providing the services you have come to love anymore. But fear cannot keep us from moving forward and adapting into the unknown.
As per BC's re-open plan, our Studio will be reopening on Wednesday, May 20. We are going to have some new protocols moving forward that will be posted here and on our website. Our hours will be slightly different. We will be doing our very best to keep your experience as close to what you're used to as possible – with a little more help from us than you are used to.
This decision, and any move we make in the coming weeks, are not made lightly. We have been discussing our re-open since the day we closed. How we would do it? How long would it take? What changes do we need to make? This small business NEEDS to re-open. To survive, our doors can no longer stay closed. This community needs an outlet for their creativity. We all need a little normalcy added back into our day to day. Parents need a break. Kids need to play. We need light at the end of the tunnel.
As stated above, we will keep you posted in the coming days about our in Studio changes. It will change your painting experience but please know that the feeling of seeing your piece come to life and that anticipation you feel about getting it back will all be the same. And we look forward to bringing those smiles back to your faces!
? C+C