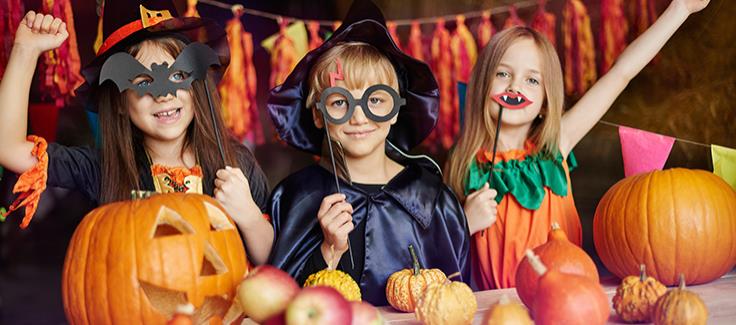 Halloween Kid Night ~ Wednesday, October 24, 6-8pm
Have the kids join us at PRISM Studio for a pre-Halloween party!
This event is open to parents wanting to attend with their children, as well as children who can be dropped off (ages 6 and over). Since this event does not have a cover charge, everyone attending is subject to the fees listed below. Parents attending would be choosing an item to paint as well as their child. Anyone who chooses to paint something over $18 can pay the difference the night of.
All pieces will be ready for pick up on October 30.
Halloween Kids Night: $30 each (plus tax). $27 each (plus tax) for groups of 2 or more. Ticket price includes the Studio Fee, one piece to paint valued up to $18, a pizza dinner, a treat bag and raffles.  If cancellation on the part of the attendee occurs within 10 days of the scheduled event, fees will not be refunded or credited.  Attendees are encouraged to wear costumes. Minimum of 15 sign ups required.